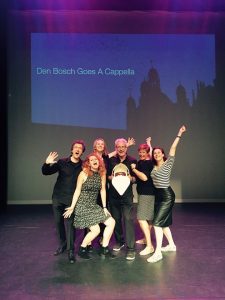 Thank you so much, dear visitors of festival Den Bosch Goes A Cappella, for voting us the audience prize! We're super happy to have won this Bossche Bol!!!
What a great way to wrap up this fantastic day with. A special thank you to the organisation and all the volunteers, and congratulations to Ratatouille en Twelve!!! 
?
❤️ Next stop: TIN festival in Düsseldorf!
Couldn't make it? Luckily Koen Faber recorded one of the songs: