DUTCH ORGANIC CHOIR ARE
SANDER GIELING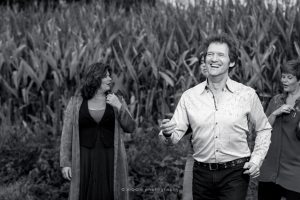 Has been singing, acting and dancing ever since he was a toddler. He develops his love of music through cabaret, classical music productions, rock bands and musicals. As lead singer and musical leader with a-capella groups Touchdown, NRG, Rave, The Dutchmen en Vocal Group KIX, Sander is well known in the Dutch a-capella scene. He coaches vocal groups and gives rhythmic, performance and vocal improvisation workshops to choirs and ensembles. To top it al off, Sander is chairman of the 'Vocal Pop and Jazz Days' Foundation and one of the driving forces behind EduVox foundation, where he works on vocal music education and special singing projects, such as 'The JazzBox' led by Jesper Holm.
www.vpjd.nl – www.eduvox.nl –  www.vocalvibes.nl
MARIJE VAN AKEN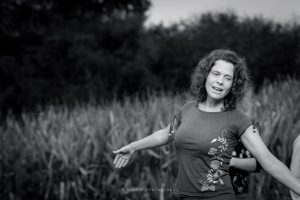 When singing in the choir project 'Into The Light', led by Merel Martens in 2014, Marije discovers she loves singing together. But she longs to do more than 'just reading the notes' and The Dutch Organic Choir turns out to be just what she is looking for.
When she's in a melancholy mood, she often sings about intimate subjects. But she also likes to pepper our musical mix with a humorous twist.
When she's not singing, Marije works as a professional voice actress and records audiobooks.
MATHIEU VULTO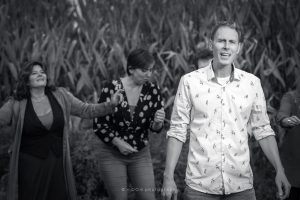 His living room is filled with instruments. And even if you just have a shaker egg to play with, it doesn't matter. As a conductor of jazz- and popchoirs, Mathieu encourages the power and fun of singing together. Most of all he loves to sing, scat and to improvise. Develop something pure and authentic and trying to put a smile on people's face with music, that's what makes his engine run.
At Dutch Organic Choir he can lay his musical shaker egg. "Everybody in the group is unique in his/her way, but the magic starts when we create our music together. You're invited!"
LISA KÉ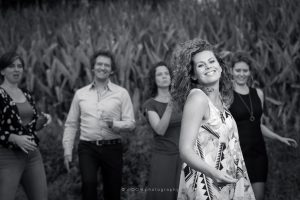 Vocalist and songwriter. Lisa studied singing (pop and jazz) at the Academy of Music in Arnhem. She's performing in the Netherlands and abroad with several bands. She loves working with different musicians, producers and singers, always looking to improve her own music. Lisa feels right at home at DOC, where she can write, arrange scores, get inspired and sing her heart out.
May 2016 sees the release of her debut ep: 'Way of the Water'. At the release DOC surprises the audience by singing an acappella version of  'Sandy'.
As a singing coach Lisa passes on her own love of music.
www.lisake.com – www.facebook.com/lisakezermusic
DRIEK HEESAKKERS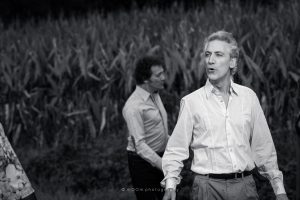 This eclectic musical glutton loves to perform – from opera with a twist with alt-opera house Naastcarré, to modern acapella (with Maze and MJOY.) He sings, writes and composes.
As a bass player, after punk, rock and pop Driek discovers jazz and klezmer. He plays meditative music in an Indian ashram. Back in Amsterdam he discovers that out of all instruments he loves the human voice the most. In the Dutch Organic Choir everything comes together: every rehearsal is different, exciting and joyous.
SUZANNE MATEYSEN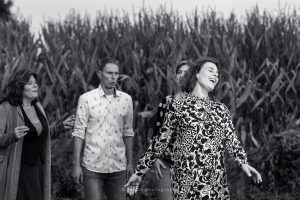 Graduates at Theateropleiding Selma Susanna in Amsterdam, where she develops her voice in different singing styles. She writes and performs the weekly 'Google song' for talkshow guests on Dutch national Radio 1 and tours with her musical one woman shows. Discovers she has even more fun not preparing anything at all, and starts 'instant composing' with her loop station. Performs her latest show Meemaakmuziek (Mitmachmusik / Play Along Music) in theaters and festivals, and custom made songs at companies and events. Loves Beyoncé because of her inimitable singing and master of the voice Bobby McFerrin, with whom she followed a workshop in New York in 2014. Suzanne is also a singing teacher, coach and director.
www.suzannemateysen.nl – soundcloud.com/suzannemateysen
KEES KOOL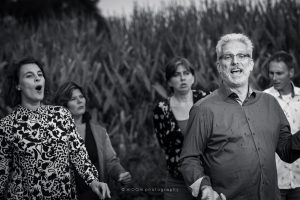 Kees becomes "hooked on impro" after meeting Rhiannon at Omega during a workshop with Bobby McFerrin in 2005.
Shortly afterwards he comes across Nicoline Snaas and he joins the group ImproZo she started. Kees also sings with sYmprovoice, Rotterdam Improvoices, Playground and Impro4Voices, and studies annually with Rhiannon, Joey Blake and David Worm.
He teaches workshops, paints with oils, directs a high school and is grateful to be part of the singing tribe.
CHANTAL SENNEMA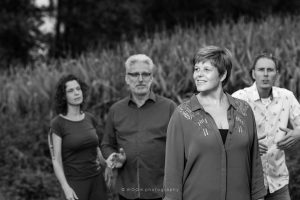 After studying Classical singing at the Conservatory of Zwolle, she's had her own vocal coaching practice in Leusden since 1998. Chantal has studied CVT (Complete Vocal Technique) with Catherine Sadolin and E.V.T.S. (Estill Voice Training System) at the Conservatory of Utrecht and with Alberto den Doest (among others).
She teaches vocal technique at several musical academies and trains professional musical actors. Chantal performs solo soprano roles at concerts and productions, both classical and light music, teaches workshops and acts as a jury member at vocal festivals.
And as if that is not enough, she also conducts womens' choir Amuse, and is the artistic director of Vocal Band Experience.
PETRA PIECK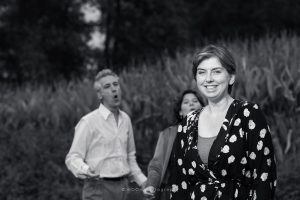 Playing the flute as a kid, singing in the car on the way to grandmother, playing the marching band and singing in choirs, that is how Petra started her musical career. In college she starts a band, performs with a combination of poetry and music theatre, studies overtone singing and did as several singing and musical workshops. For a number of years she is a member of close harmony group Divina. More recently she starts singing with the Genetic Choir, a free improvisation group, and in 2016 travelled to Japan to perform and teach workshops.
For Petra, singing with DOC means connecting the Close Harmony scene with the world of Free Improvisation, in order to grow as a singer and improviser and discover new musical worlds.
CHRISTEL MEIJER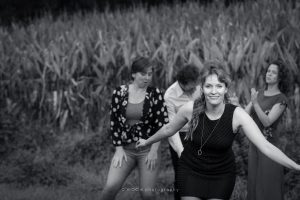 Is a singer and (song)writer. Her music is a crossover between jazz and theatrical pop music. After her studies at the Conservatory she lives in both Edinburgh and Brussels, immersing herself in the local music scene, playing jazz, open mic nights and the theatre. On her return to Amsterdam, Christel still finds herself in between the different scenes. She releases an electronic album with Jaffa, joins Pangaea, a vocal group singing world music, and starts writing dutch lyrics for FIERE VROUWEN, a musical theatre show about strong historical women.
DOC appeals to her because of the perfect combination of acappella singing and improvisation. Not bound to one style, Because, why choose??
DEIRDRE VAN DER WOLK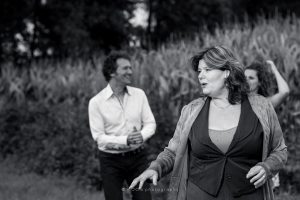 After a master in teaching jazz and pop singing at the Hilversum conservatory, vocal groups and choirs piqued her interest.
She attends several choir directing workshops and leads children's choirs and large pop choirs. She starts her own vocal group called Vocal Easy in 2015. She also performs as leading lady with a combo under the name of Deirdra, and with Andrew Sisters repertoire, accompanied by a big band.
Check out her album Droom (Dream) on Spotify and her website www.deirdra.nl.
MARIËLLE HINTZEN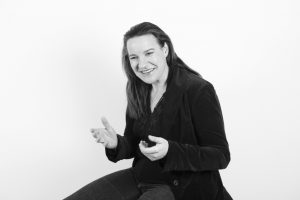 Joins this wonderful playground called Dutch Organic Choir in 2015. She especially enjoys how very different people come together in this group. Despite their vastly different backgrounds, they tune into each other in a mutual desire for play and performance, which makes every rehearsal a box of surprises. Her other work also centers around "the playful voice": Mariëlle is a playback theatre actor and musician (flugelhorn, percussion and accordeon) and a choir conductor. She also has a somatic voice practice, where she combines somatic body work (voice movement integration) with singing and voice dialogue (Jungian psychology) to assist clients to integrate traumatic experiences and empower themselves.