DUTCH ORGANIC CHOIR ARE
SANDER GIELING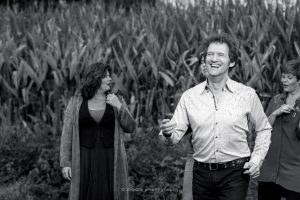 Has been singing, acting and dancing ever since he was a toddler. He develops his love of music through cabaret, classical music productions, rock bands and musicals. As lead singer and musical leader with a-capella groups Touchdown, NRG, Rave, The Dutchmen en Vocal Group KIX, Sander is well known in the Dutch a-capella scene. He coaches vocal groups and gives rhythmic, performance and vocal improvisation workshops to choirs and ensembles. To top it al off, Sander is chairman of the 'Vocal Pop and Jazz Days' Foundation and one of the driving forces behind EduVox foundation, where he works on vocal music education and special singing projects, such as 'The JazzBox' led by Jesper Holm.
www.vpjd.nl – www.eduvox.nl –  www.vocalvibes.nl
MARIJE VAN AKEN
When singing in the choir project 'Into The Light', led by Merel Martens in 2014, Marije discovers she loves singing together. But she longs to do more than 'just reading the notes' and The Dutch Organic Choir turns out to be just what she is looking for.
When she's in a melancholy mood, she often sings about intimate subjects. But she also likes to pepper our musical mix with a humorous twist.
When she's not singing, Marije works as a professional voice actress and records audiobooks.
MATHIEU VULTO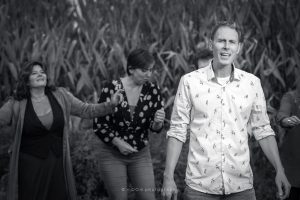 His living room is filled with instruments. And even if you just have a shaker egg to play with, it doesn't matter. As a conductor of jazz- and popchoirs, Mathieu encourages the power and fun of singing together. Most of all he loves to sing, scat and to improvise. Develop something pure and authentic and trying to put a smile on people's face with music, that's what makes his engine run.
At Dutch Organic Choir he can lay his musical shaker egg. "Everybody in the group is unique in his/her way, but the magic starts when we create our music together. You're invited!"
LISA KÉ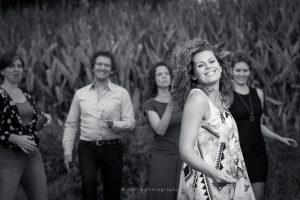 Vocalist and songwriter. Lisa studied singing (pop and jazz) at the Academy of Music in Arnhem. She's performing in the Netherlands and abroad with several bands. She loves working with different musicians, producers and singers, always looking to improve her own music. Lisa feels right at home at DOC, where she can write, arrange scores, get inspired and sing her heart out.
May 2016 sees the release of her debut ep: 'Way of the Water'. At the release DOC surprises the audience by singing an acappella version of  'Sandy'.
As a singing coach Lisa passes on her own love of music.
www.lisake.com – www.facebook.com/lisakezermusic
DRIEK HEESAKKERS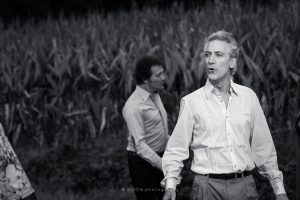 This eclectic musical glutton loves to perform – from opera with a twist with alt-opera house Naastcarré, to modern acapella with Maze. He sings, writes, arranges and composes.
As a bass player, after punk, rock and pop Driek discovers jazz and klezmer. He plays meditative music in an Indian ashram. Back in Amsterdam he comes to realize that out of all instruments, he loves the human voice the most. In the Dutch Organic Choir everything comes together: every rehearsal is different, exciting and joyous.
HANNEKE DE JONG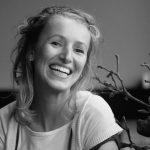 Hanneke de Jong is a performer, theatre-maker and songwriter. She loves mixing up these disciplines to tell stories, combining music, film and image. With her clear voice and melancholic songs, she distills the big questions of existence into small, intimate stories. William Shakespeare is her greatest hero and fellow traveller on her discovery along the mysteries of his timeless work. In het 'visual concerts' she knows how to endear her audiences for his words, with poetic simplicity. On stage, she loves to combine her intimate appearance with the playful performance of other artists. And now there's DOC!
KEES KOOL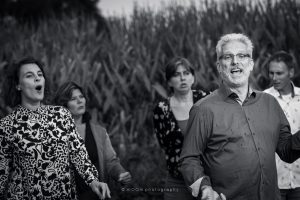 Kees becomes "hooked on impro" after meeting Rhiannon at Omega during a workshop with Bobby McFerrin in 2005.
Shortly afterwards he comes across Nicoline Snaas and he joins the group ImproZo she started. Kees also sings with sYmprovoice, Rotterdam Improvoices, Playground and Impro4Voices, and studies annually with Rhiannon, Joey Blake and David Worm.
He teaches workshops, paints with oils, directs a high school and is grateful to be part of the singing tribe.
CHANTAL SENNEMA
After studying Classical singing at the Conservatory of Zwolle, she's had her own vocal coaching practice in Leusden since 1998. Chantal has studied CVT (Complete Vocal Technique) with Catherine Sadolin and E.V.T.S. (Estill Voice Training System) at the Conservatory of Utrecht and with Alberto den Doest (among others).
She teaches vocal technique at several musical academies and trains professional musical actors. Chantal performs solo soprano roles at concerts and productions, both classical and light music, teaches workshops and acts as a jury member at vocal festivals.
And as if that is not enough, she also conducts womens' choir Amuse, and is the artistic director of Vocal Band Experience.