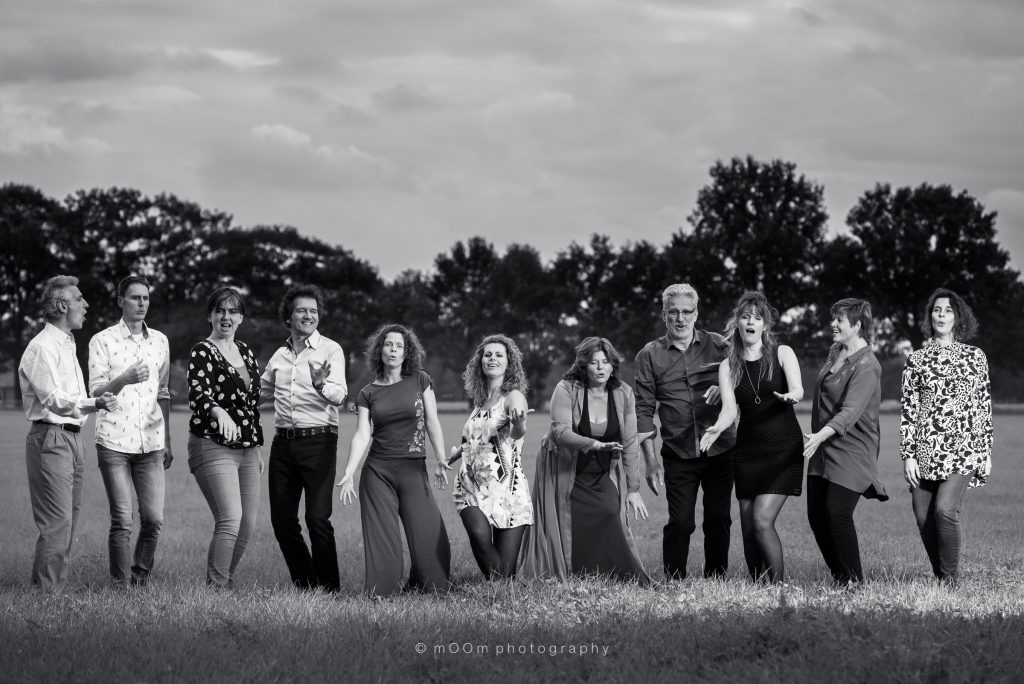 The Dutch Organic Choir was founded by Merel Martens and Peder Karlsson (ex-Real Group) in september 2014, and was an active choir until 2018. Since then, we're working on a project basis as DOC Project. Most recently, members of DOC are working on Blue Planet, a special concert that'll premiere on the 2022 IF festival.
DOC makes style-free acapella music, with rotating leadership, working from the Organic Choir concept. We sing original compositions and improvised songs. In our concerts we like to let the audience participate to immerse them in the full organic musical experience.
DOC were honoured to be selected for the competition in the 2017 Aarhus Vocal Festival, and even more that we were awarded the prize for most innovative performance! In Aarhus, we also assisted Peder with two workshops on Singers' tools, which were awesome. Other concerts of note were at the TIN festival in Düsseldorf, where we gave a concert (and also did a workshop with Peder) which was was great.
For historic video and audio, see the media page. Want to know who DOC is made of, see Who we are.
Want to know more, we love to hear from you!
BewarenBewaren
BewarenBewaren
BewarenBewaren
BewarenBewaren
BewarenBewaren
BewarenBewaren
BewarenBewaren