PREVIOUS DUTCH ORGANIC CHOIR MEMBERS OF NOTE
Wow, it's already three years ago that DOC started! We're growing up, and that also means that we now have some DOC alumni: some fantastic singers who once were part of DOC, and that we want to put in the spotlight here, in no particular order:
SUZANNE MATEYSEN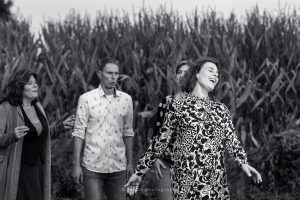 DOC 2014-2017. Graduates at Theateropleiding Selma Susanna in Amsterdam, where she develops her voice in different singing styles. She writes and performs the weekly 'Google song' for talkshow guests on Dutch national Radio 1 and tours with her musical one woman shows. Discovers she has even more fun not preparing anything at all, and starts 'instant composing' with her loop station. Performs her latest show Meemaakmuziek (Mitmachmusik / Play Along Music) in theaters and festivals, and custom made songs at companies and events. Loves Beyoncé because of her inimitable singing and master of the voice Bobby McFerrin, with whom she followed a workshop in New York in 2014. Suzanne is also a singing teacher, coach and director.
www.suzannemateysen.nl – soundcloud.com/suzannemateysen
PETRA PIECK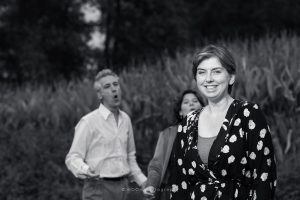 DOC 2015-2017. Playing the flute as a kid, singing in the car on the way to grandmother, playing the marching band and singing in choirs, that is how Petra started her musical career. In college she starts a band, performs with a combination of poetry and music theatre, studies overtone singing and did as several singing and musical workshops. For a number of years she is a member of close harmony group Divina. More recently she starts singing with the Genetic Choir, a free improvisation group, and in 2016 travelled to Japan to perform and teach workshops.
CHRISTEL MEIJER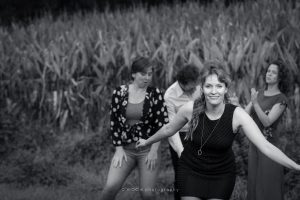 DOC 2015-2017. A singer and (song)writer, her music is a crossover between jazz and theatrical pop music. After her studies at the Conservatory she lives in both Edinburgh and Brussels, immersing herself in the local music scene, playing jazz, open mic nights and the theatre. On her return to Amsterdam, Christel still finds herself in between the different scenes. She releases an electronic album with Jaffa, joins Pangaea, a vocal group singing world music, and starts writing dutch lyrics for FIERE VROUWEN, a musical theatre show about strong historical women.
DEIRDRE VAN DER WOLK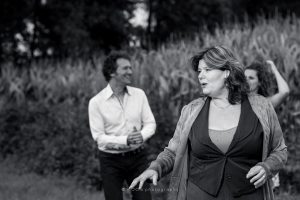 DOC 2016-2017. After a master in teaching jazz and pop singing at the Hilversum conservatory, vocal groups and choirs piqued her interest.
She attends several choir directing workshops and leads children's choirs and large pop choirs. She starts her own vocal group called Vocal Easy in 2015. She also performs as leading lady with a combo under the name of Deirdra, and with Andrew Sisters repertoire, accompanied by a big band.
Check out her album Droom (Dream) on Spotify and her website www.deirdra.nl.
MARIËLLE HINTZEN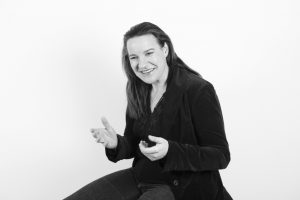 DOC 2015-2017. Calls DOC a wonderful playground called Dutch Organic Choir. She especially enjoys how very different people come together in this group. Despite their vastly different backgrounds, they tune into each other in a mutual desire for play and performance, which makes every rehearsal a box of surprises. Her other work also centers around "the playful voice": Mariëlle is a playback theatre actor and musician (flugelhorn, percussion and accordeon) and a choir conductor. She also has a somatic voice practice, where she combines somatic body work (voice movement integration) with singing and voice dialogue (Jungian psychology) to assist clients to integrate traumatic experiences and empower themselves.
VERA WESTERA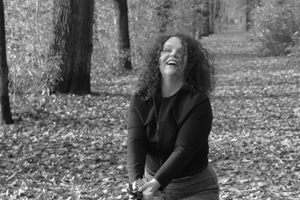 Vera Westera is a versatile singer who allows her voice to move effortlessly through the infinite universe between jazz and pop.
This multi-time winner of several vocal jazz-prizes graduated twice at the conservatory in Arnhem and has shared the stage with many musicians to make her virtuoso voice heard in all sorts of line-ups. She sang with i.a. Martin Fondse, Michiel Braam and Vadim Neselovskyi, took lessons from Kenny Werner, Dave Holland and Rhiannon – improvisation has been professionally spoon-fed to her by these masters.
In addition to being on stage, she gives lessons and workshops, she does studio work and now and then contributes to CD recordings.
Besides her own work on the cd 'A View Amazing' she can be heard at 'Zoom Zoo' by the Groove Troopers, 'breakdown.yu' by biyuya ensemble and 'Fugitive Beauté' by Bojan Vuletiç, with harpist Zeena Parkins and trumpet player Nate Wooley.
New work will shortly be on the way!
www.verawestera.nl (under construction …)